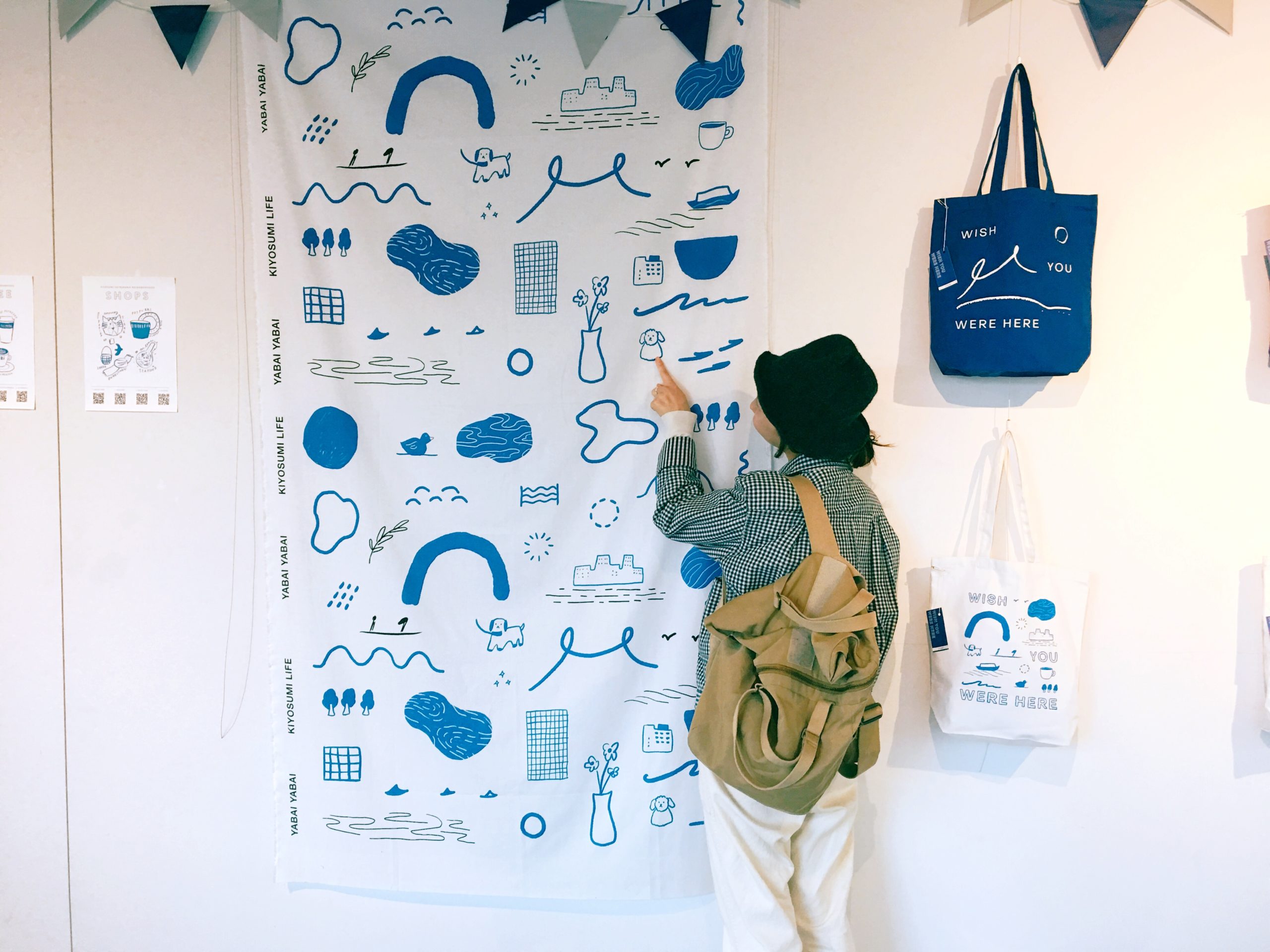 "Wish You Were Here"
I held an exhibition at LYURO Tokyo Kiyosumi hotel this month. This was a project with hopes to engage a connection with the hotel guests and the neighbourhood, Kiyosumi Shirakawa around the building. "Wish You Were Here" is a phrase often used in a travel postcard, wishing that close ones are with them in the same place right now. Guests and visitors are encouraged to write a postcard and send it to their loved ones to share with them about their experience in Japan. The motifs and illustrations of the postcard and merchandise were inspired by the scenery of Kiyosumi Shirakawa, where people enjoy their daily lives along the Sumida River. Guests can also purchase items like tote bags, silkscreened by hand during the exhibition.

It was so nice to see the guests sit down and take their time to write their sincere thoughts on the postcard for their friends or family. In the course of one month, postcards were sent to countries like Italy, Taiwan and Indonesia.