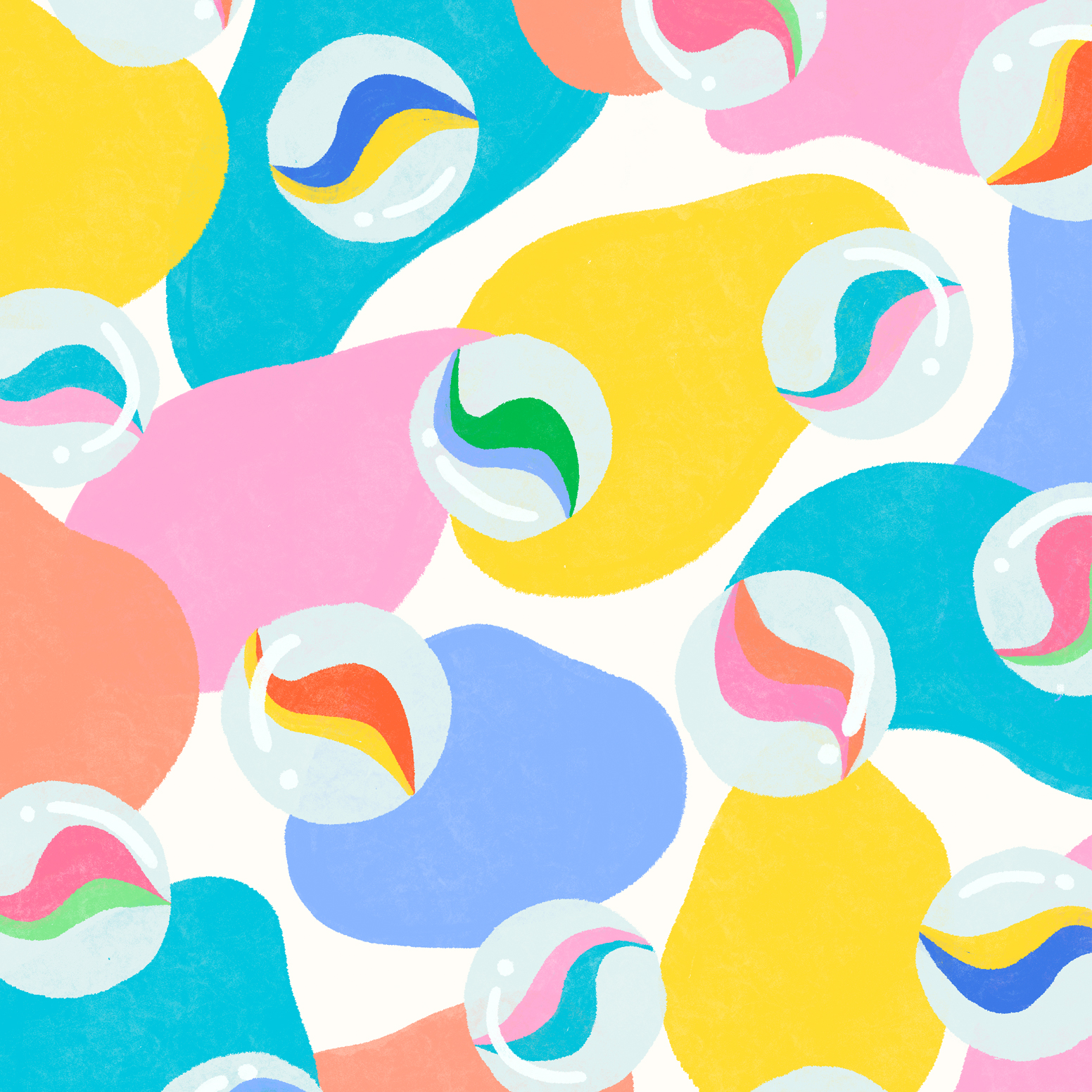 Wallpaper – April 2021
Old School Marbles
Didn't we just celebrate the New Year not very long ago? And now, it's gonna be May. This April has been really hectic for me with studio work and freelance work. I did not manage to make a good time to send out a question for Wallpaper of the Month. I probably wouldn't have given my 100% even if I have, so apologies to anyone who was looking forward to it! Definitely will do one next month.

Instead, I present this colourful wallpaper to you as a present! This month's free wallpaper are inspired by the clear marbles I've played when I was a kid. Many singaporeans my age probably are really familiar with this. After school, my sister and I would push the mattress out from the edge so that we could create a small lane. Then we would slide the marbles to and fro like a swimmer doing laps. It probably kept us busy for hours. I love this iconic look of these marbles I had since childhood – all clear with a coloured swirl in the middle. I wonder if the marbles are similar in other countries as well? Would love to know! 🙂

Stay tuned for next month's question on my Instagram.

Old School Marbles
Download wallpaper for Tablets

Note : These wallpapers are for usage only as wallpapers for your phones and tablets, please do not use them for any other personal or commercial purposes.