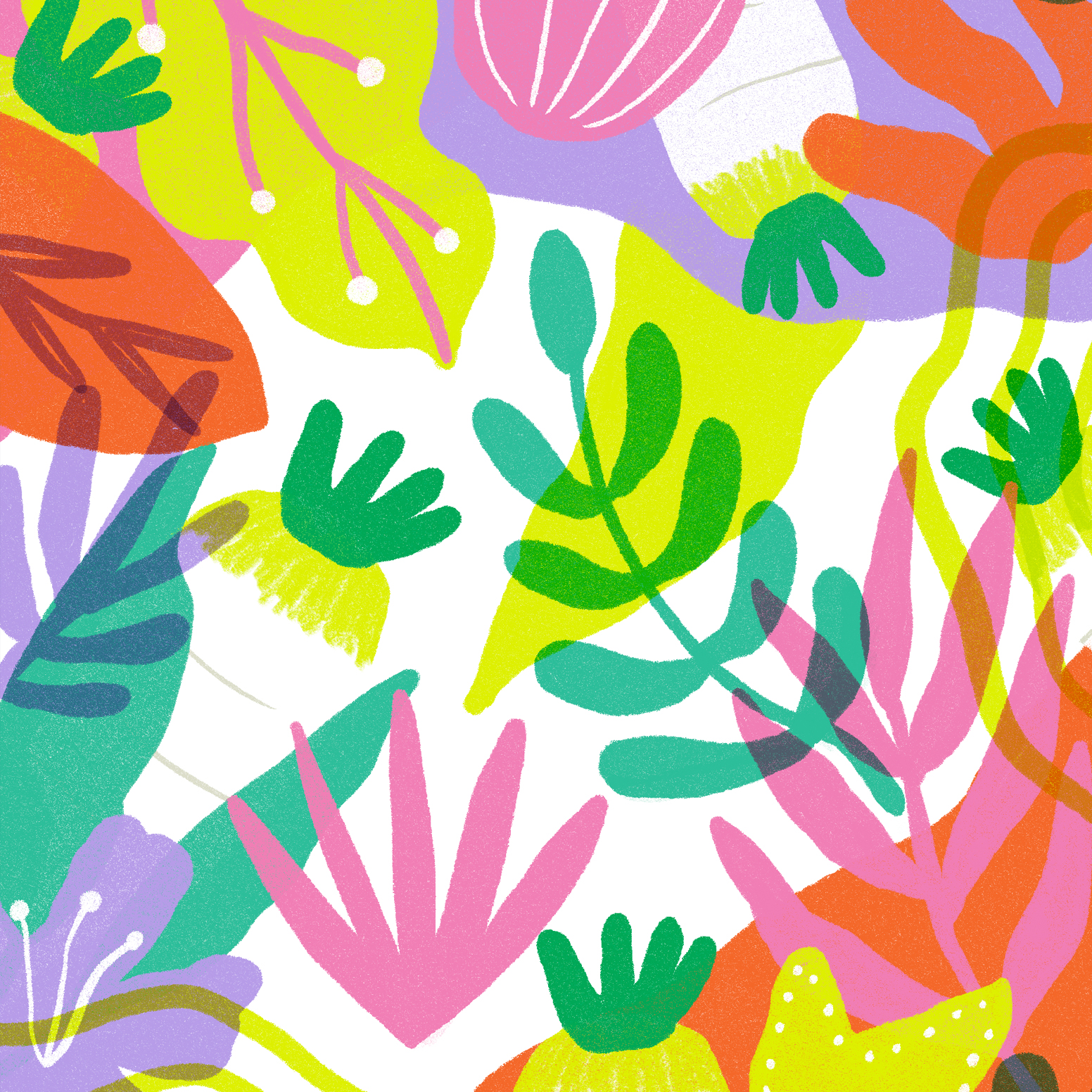 Wallpaper – August 2021
Daikon by the Sea
This month, I tried something new by asking the floor to name "a vegetable and a location". Instead of going with a theme, I decided to try something like an improv and think of how to go about creating the scene. A lot of you have contributed really fun answers like "Edamame in the living room", "Potato in the library", and "Carrots in the pool" 😂! The response that stood out the most was "Daikon by the Sea" by @reddoupau . It sounds poetic and almost like an album name of an indie band, hahaha.

Initially, I wanted to go the route of a simple repeat pattern, possibly the daikon lying on a beach mat and a beach umbrella with the waves crashing on the shore. However, I thought of how often pineapples get mixed in aloha print patterns and I thought It would be kind of fun to make an Aloha inspired daikon pattern! Although this wallpaper did not turn out with much sea elements, I hope that it has brought out the beach and tropical island vibes to celebrate the end of Summer. My favourite month September is coming in a few hours, and I am ready to welcome it with open arms. See you next month!

Each month of 2021, I will post a question on my instagram page and pick an answer to design a wallpaper with it.
This month's wallpaper inspiration was contributed by @reddoupau, and everyone else who was rooting for the beach!

Thank you so much for your responses!
Stay tuned for next month's question on my instagram.

Daikon by the Sea Wallpaper