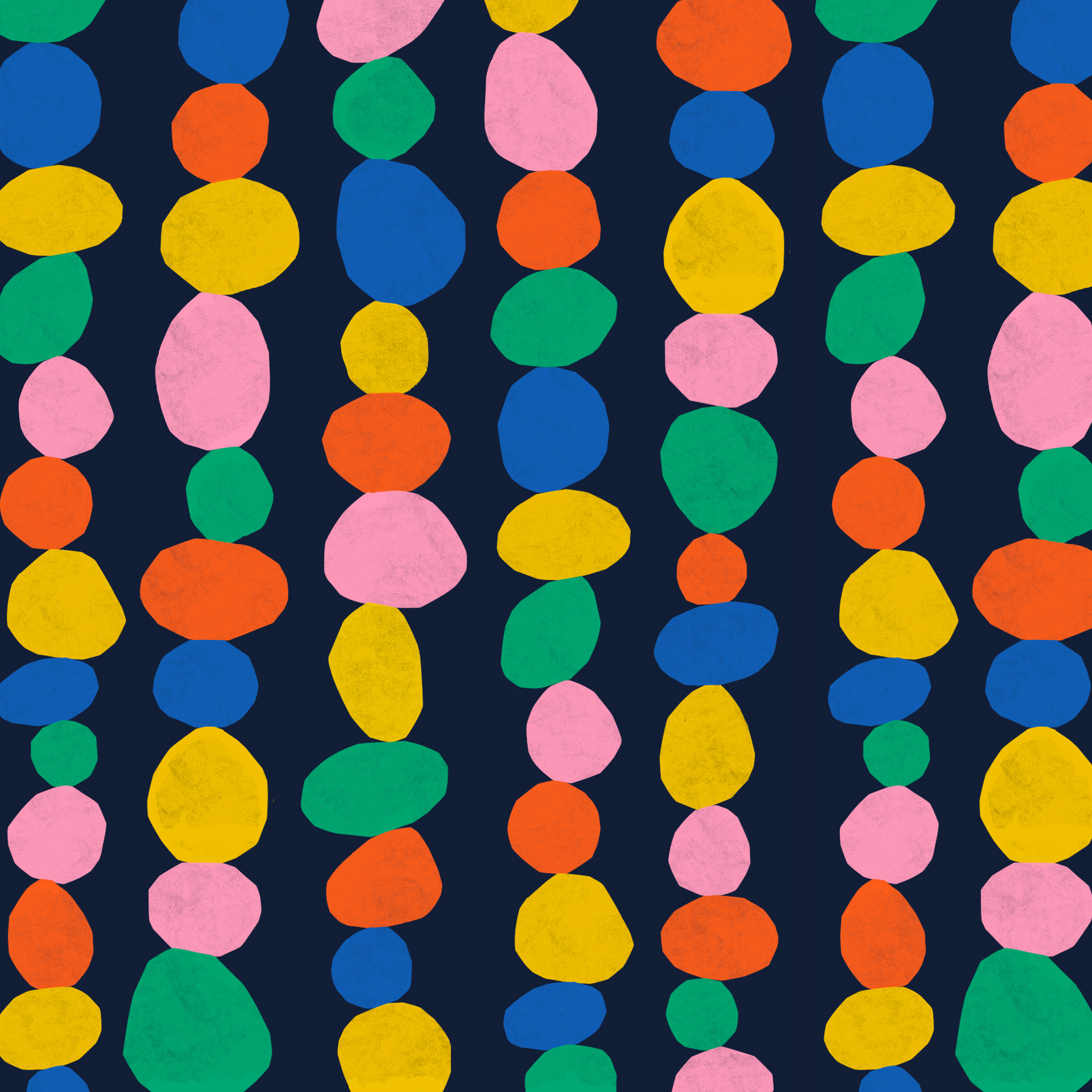 Wallpaper – July 2020
Hey everyone! Hope that everyone is well and safe. Sometimes when I get stuck thinking of new ideas or have a lack of inspiration, I go back to the beginning. I'd like to think that patterns or prints all start with a simple shape. A simple dot motif can have thousands of variations, which I find fascinating. Enjoy this month's "Rock trail" wallpaper! When I drew them I was reminded of the coloured rocks in Fuji Rock Festival, and I was just talking with a friend about how music festivals and concerts seem so nostalgic to us right now. One can only hope that one day, we will get to see each other at a concert again.

Each month of 2020, I will share a wallpaper freebie with anyone who comes to this site.
It usually comes from an idea or a sketch during my off days and if you like it, feel free to use it!
The wallpapers are only sized for iPads, iPhones and certain Android Phones.
If it doesn't fit your current phone size, please try expanding or shrinking the image so that it fits well on your phone.
I'm open to making more sizes available. Send a request with a comment below!

Rock Trail Wallpaper – Free for download