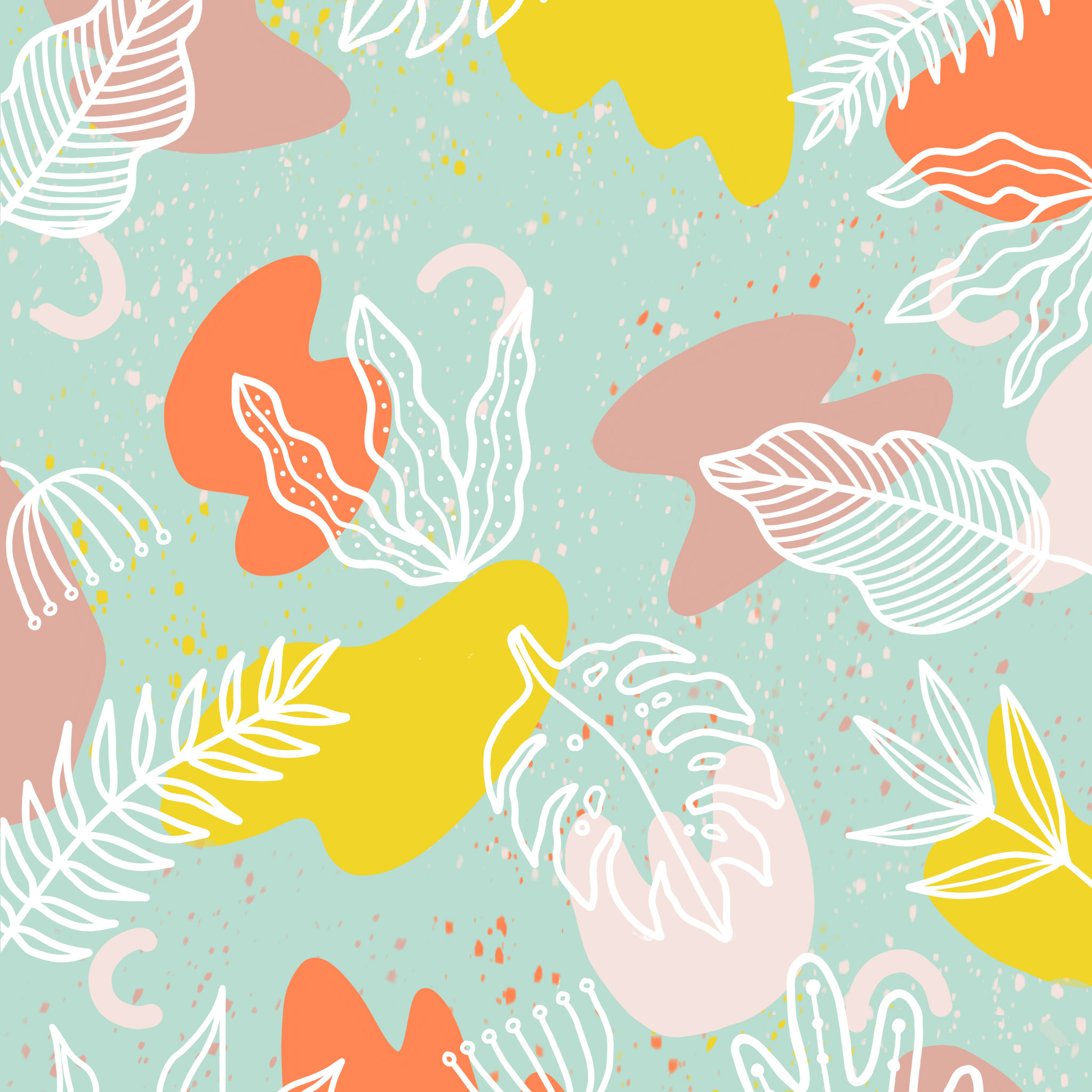 Wallpaper – May 2020
We're in the middle of Spring. Though the sakura flowers have come and gone, there are flowers blooming everywhere in Tokyo.
The grass and leaves look greener than ever. It has been sunny and warm recently and I'm loving it!

Something else I love this month! I'm kind of obsessed with the colour mint right now.
Apart from my love for mint chocolate and pistachios, something about this colour makes me feel fresh yet calm at the same time.
I've only been eyeing anything mint or pastel pink when I'm shopping online and I'm so tempted to add anything in these colours to my cart.
Since Summer is creeping in, here is a tropical mint wallpaper for you this month!

Each month of 2020, I will share a wallpaper freebie with anyone who comes to this site.
It usually comes from an idea or a sketch during my off days and if you like it, feel free to use it!
The wallpapers are only sized for iPads, iPhones and certain Android Phones.
If it doesn't fit your current phone size, please try expanding or shrinking the image so that it fits well on your phone.
I'm open to making more sizes available. Send a request with a comment below!